Welcome to MCC Insurance Brokers
Personal Professional Innovation
Here to help
McCarroll McConnell have been trading for over 45 years with dedicated staff fully experienced in handling every kind of insurance requirement.
As a company we pride ourselves in adopting an innovative approach to all facets of our business and service to our customers.
HELP & ADVICE IS JUST A CALL AWAY
If you need help or advice on any insurance matters, our friendly and knowledgeable staff are always on hand to take your call.
YOUNG DRIVERS
ENJOY 40% DISCOUNT
*based on fitting telematics device

HAVE A CLOSER LOOK AT SOME OF THE INSURANCE SOLUTIONS WE OFFER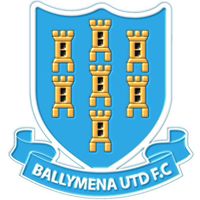 Here at MCC Insurance Brokers we love local, meeting the insurance needs of those in County Antrim and across all of Northern Ireland from our Ballymena and Ballymoney offices for over 50 years! We are happy to announce our sponsorship of this weekend's Ballymena...
Ballymena
17 Pennybridge Industrial Estate
Ballymena
Co Antrim
BT42 3HB
T: 028 2565 3053
Email: info@mccmcc.co.uk
Disclaimer: This is a general email address. Do not leave any cover instructions
Opening Hours: Mon - Fri: 9.00am to 5.00pm Sat: 10.00am to 12.00pm
Click here to view on Google Maps
Ballymoney
29-31 Church Street
Ballymoney
Co Antrim
BT53 6HS
 
T: 028 2766 2116
Email: info@mccmcc.co.uk
Disclaimer: This is a general email address. Do not leave any cover instructions
Opening Hours: Mon - Fri: 9.00am to 5.00pm
Closed for Lunch 1.00pm to 2.00pm Sat: Closed
Click here to view on Google Maps