Welcome to MCC Insurance Brokers
Covid 19 Update:

Following the introduction of new Government Regulations the office is now closed for public access but our staff remain available for a full telephone service, and we are very much open for business. The introduction of these new measures is planned to last for six weeks but we will be monitoring any developments as they arise.
For more information please check here.
If you need help or advice on any insurance matters, our friendly and knowledgeable staff are always on hand to take your call.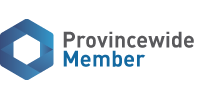 YOUNG DRIVERS
ENJOY 40% DISCOUNT
McCarroll McConnell have been trading for over 50 years with dedicated staff fully experienced in handling every kind of insurance requirement.
As a company we pride ourselves in adopting an innovative approach to all facets of our business and service to our customers.
Ballymena
17 Pennybridge Industrial Estate
Ballymena
Co Antrim
BT42 3HB
T: 028 2565 3053
Email: info@mccmcc.co.uk
Disclaimer: This is a general email address. Do not leave any cover instructions
Opening Hours: Mon - Fri: 9.00am to 5.00pm
Closed for Lunch 1.00pm to 2.00pm
Sat: Closed.
Click here to view on Google Maps
Ballymoney
29-31 Church Street
Ballymoney
Co Antrim
BT53 6HS
T: 028 2766 2116
Email: info@mccmcc.co.uk
Disclaimer: This is a general email address. Do not leave any cover instructions
Opening Hours: Mon - Fri: 9.00am to 5.00pm
Closed for Lunch 1.00pm to 2.00pm
Sat: Closed
Click here to view on Google Maps