McCarroll McConnell love our local community as much as we love providing competitive insurance rates in Ballymena, Ballymoney, and throughout Northern Ireland.
We have a well established history of providing a great insurance service and we are rewarded with loyal customers that go across generations.
At McCarroll McConnell we love to be involved with local charities. Last Christmas we took part in the Cash for Kids Christmas appeal.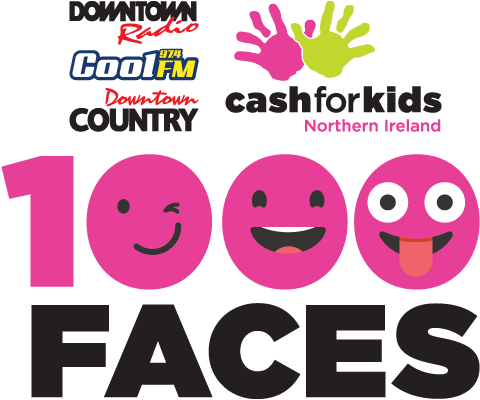 Cash for Kids – McCarroll McConnell
We are delighted to announce that we have partnered with them again to join up to the Cash for Kids '1000 Faces' campaign.
You can find more information here at the 1000 faces website or watch the video below.

Cash for Kids say:
Cash for Kids lends a helping hand to disabled and disadvantaged children aged 0 to 18 years across 21 areas in the UK by means of our grant giving process.

Grants awarded go towards buying specialist equipment for children to enhance their quality of life. They are given to children's charities and organisations to help them undertake projects and new initiatives or to ensure that much needed services can continue to provide essential care and support.

All the money raised on behalf of Cash for Kids stays in the area it was raised in providing a helping hand when and where it is needed most.

Thanks to your kind help and support we are able to make a massive difference to the lives of the children that need our help across the UK.
We pledged to raise at least £100 between now and the end of the year for Cash for Kids which serves disabled and disadvantaged children throughout Northern Ireland and at the time of writing we have already surpassed this amount! But we can always do more…
Join us?
We will be doing dress down/up days, more coffee/baking mornings (watch the space) and whatever else we can think of between our two offices in Ballymena and Ballymoney.
But we would love you to help out as well.
Anything you could give would be greatly appreciated and of course all proceeds go to the Cash for Kids 1000 faces campaign. View our fundraising page here to see our progress and donate!
McCarroll McConnell are delighted to support the Cash for Kids 1000 faces campaign – hopefully you will join us too. Are we ready? 3,2,1…. Go!